The fabrication process of Wholesale ADA Signs can be an intriguing process for those who are not familiar. Therefore as your wholesale sign manufacturer we will walk you through this process in this post. Familiarizing yourself with the fabrication process of Wholesale ADA Signs will help you to understand what's involved and understand the capabilities of fabricating ADA Signs with applique (tactile lettering) and raster braille. We have added some pictures of a recent project to clarify the different steps.
Fabrication process of Wholesale ADA Signs
Step 1: Routing sign substrate

During the first step of the process we will be routing the sign substrate to size. This process includes rounded corners and installation holes if required. Furthermore we pre-drill the holes for the raster braille. Wholesale ADA Signs substrates can be made out of different materials; some options include Rowmark, acrylic, metals, wood and metal or plastic laminates.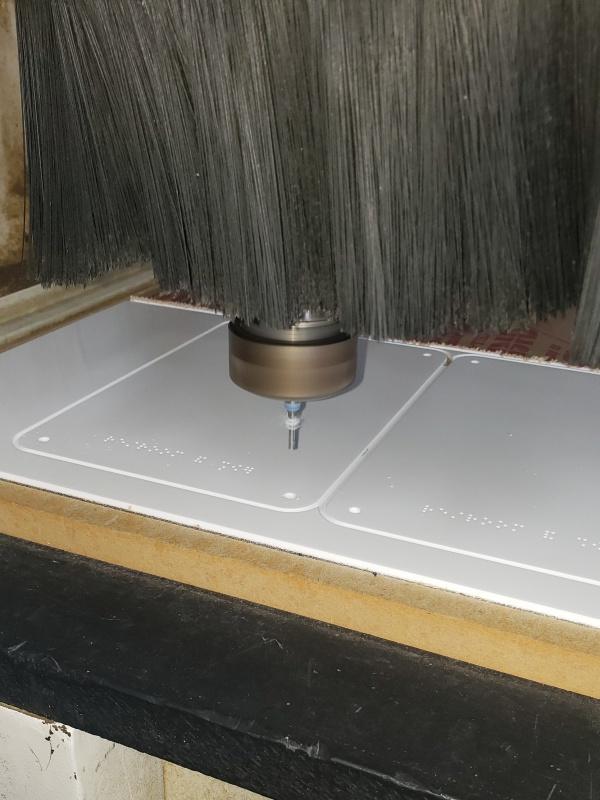 Step 2: Apply braille
After the sign substrate is routed, we will apply the braille raster beads on the substrate. The braille raster beads are applied with a braille pen, which is a careful process. In order to comply with the sign criteria as per the Americans with Disabilities Act, we only use Grade 2 braille for all our Wholesale ADA Signs.
Step 3: Custom paint substrate
If your sign design includes acrylic or Rowmark stock colors, or a metal or plastic laminates, then painting is not required. However if you are looking for custom colored ADA Signage, this is where we will paint the sign substrate together with the tactile lettering (appliqué). As your wholesale sign manufacturer we only use high quality paints from Matthews Paint, for long lasting results.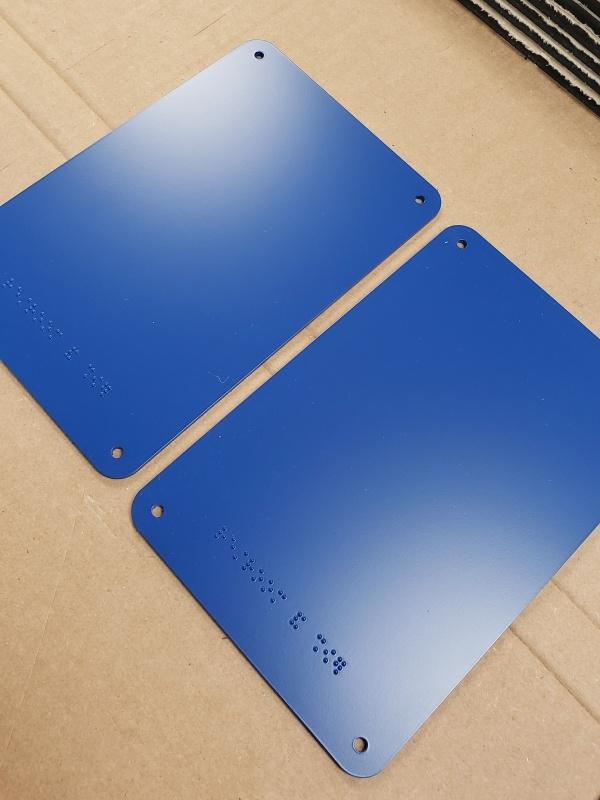 Step 4: Laser cutting applique

After we have finalized the ADA Signs substrates we move on to the laser cutting of the applique, for which we use Rowmark material. Wholesale ADA Signs require raised tactile lettering, which is raised 1/32" minimum. Raised tactile also applies for pictograms for restroom signs or any other ADA Tactile Signs that include pictograms.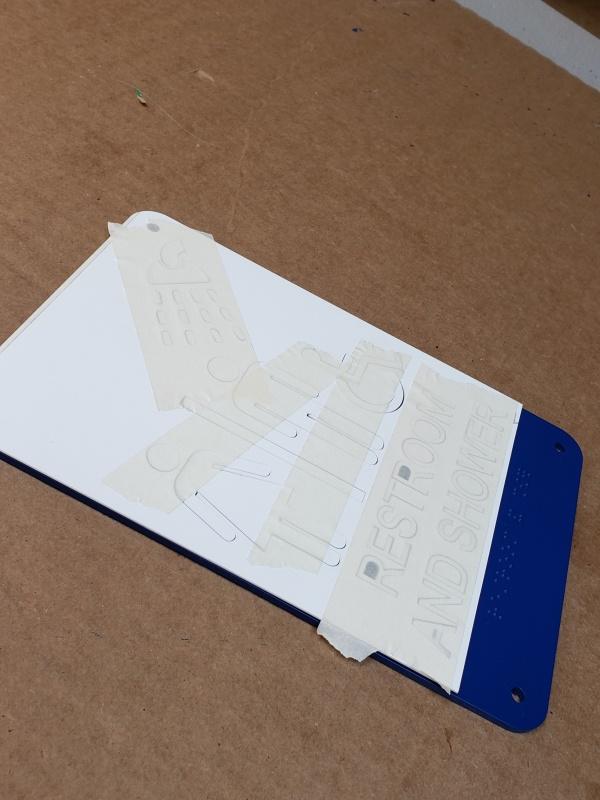 Step 5: Apply applique

During the last step of the process we apply the laser cut applique on the sign substrate. The tactile lettering is secured to the substrate with an adhesive liner. This last step completes the fabrication process of ADA Compliant Signs.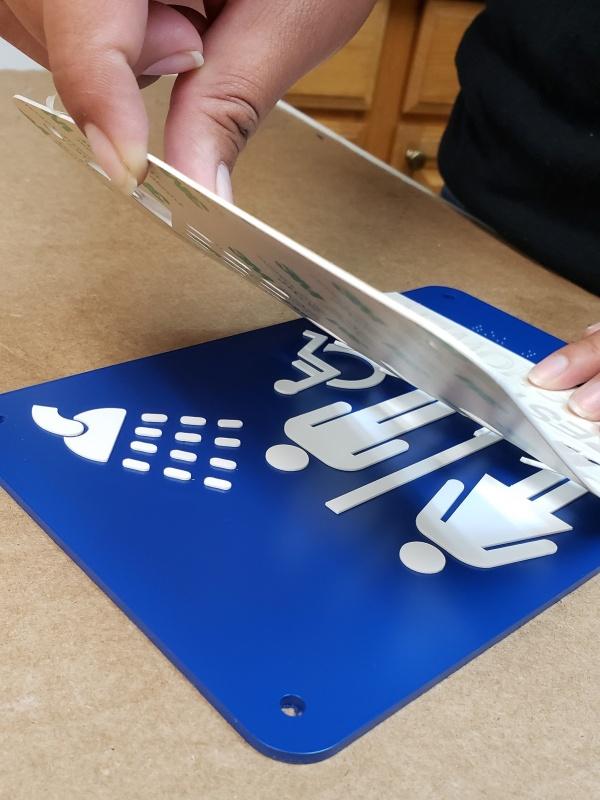 Wholesale ADA Signs by Elite Letters & Logos
We hope the above description of the fabrication process has given you a good insight at how we work at Elite Letters & Logos. This fabrication method of Wholesale ADA Signs provides you with a wide array of design and material options. As your wholesale sign maker, we are located in South Florida, but serving sign companies throughout the Unites States. Give us a call at (561) 296-9798 to discuss your next signage project or request a quote here.