Here at Elite Letters & Logos, we love working with HDU! We use TONS of sheets each and every year, we are specialized in making sign projects a reality in an efficient and economical way. We usually work with three thicknesses of HDU sheets: 1" , 1.5" and 2" – however if a project requires another thickness we can get if rather fast from our distributors.
Our HDU Signs are wholesale only to the sign industry and we ship ready-to-install. We pride ourselves of our craft and manufacturing skills. Below we are discussing further some characteristics and benefits of wholesale HDU for signs.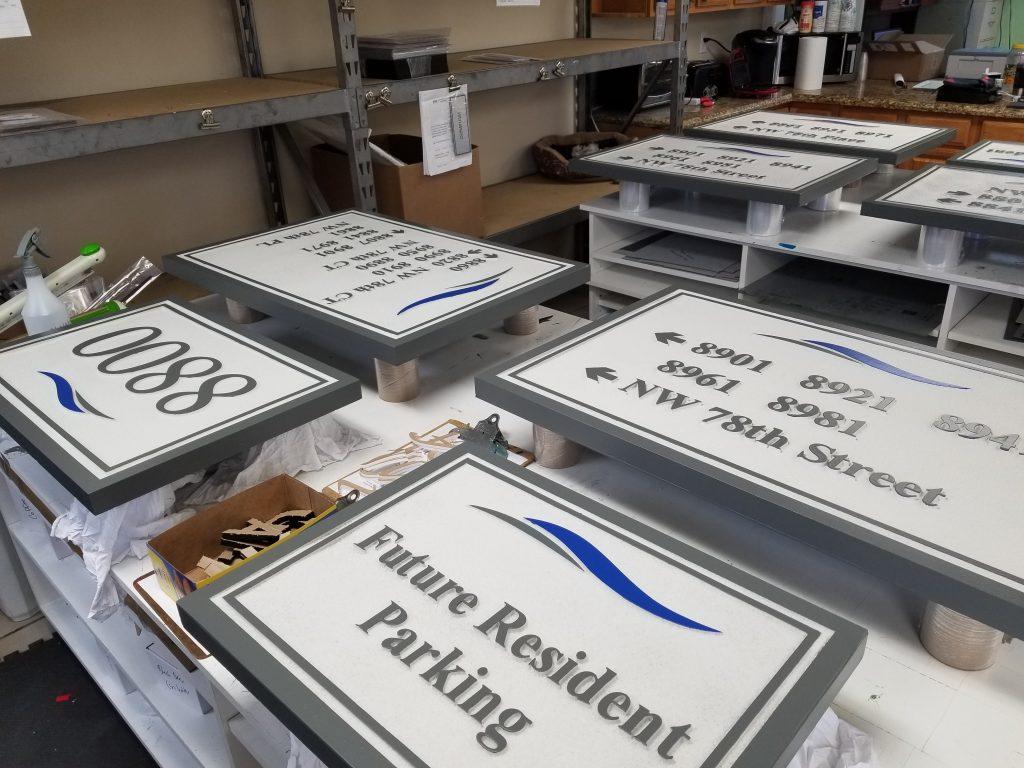 As a team, we understand that HDU (high-density urethane) is one of the best materials in the market for signage. There are virtually no limits for your creativity as the material is flexible and easy to work with, while it's longevity and endurance are unique.
We like talking about HDU for signs, with our customers and sign shops in general. Here are a couple of key benefits of wholesale HDU that people always mention:
– Versatility: this is a router friendly material, which means that we can achieve multiple depths, contours and finishes. That means you can have different texture finishes (through CNC Routing or Sandblasting) and any final shape.
– Easy to sell: this is one of the key benefits! After showing a sample and understanding pricing, customers are usually bought-in the project. Specially comparing to other materials and fabrication processes.
– Outdoor endurance: if the correct thickness and density are used, according to the sign size and installation method, your wholesale HDU sign will last for many, many years. Its chemical composition ensures that it doesn't rot, warp or crack.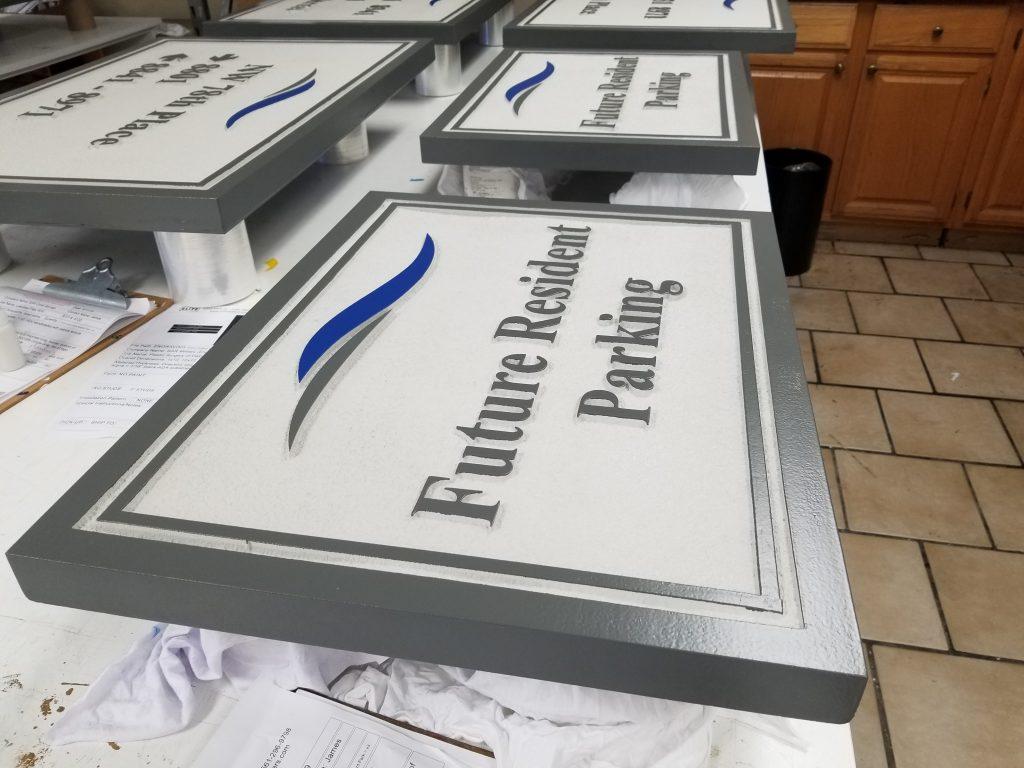 Wholesale HDU Signs Manufacturer
Elite Letters is a wholesale only sign manufacture, providing wholesale prices for sign companies and sign resellers only. Our process ensures that you receive a turnkey product, ready for installation. However we also offer unfinished sign blanks if you prefer to do the finishing in-house.
The process starts by understanding our customers project, needs and objectives. Matt Pazzaglia, our general manager, keeps in close contact with our customers, ensuring all details are understood. Once the final production files are provided, the fun starts!
Although it can change from project to project, we would start with sanding the HDU sheet if needed. Next, our production team will bring the sheets into our CNC Routing room – Elite Letters & Logos uses the latest CNC router machines that gives perfect finishing. After this the production team will do any required sanding, especially on the edges – making sure everything is just perfect.
The next step is painting. We will prime first, using high-bond primers that have been tested with high density urethane sheets, providing long-lasting results. The last step is painting, by our extremely talented team. We are able to do gradients, forms or any intricate detail your design might have. Everything done with a high quality automotive paint from Matthews Paint.
HDU Signs are a great solution for sign companies, whether you need a compliment for an existing monument sign or a unique panel for a post and panel entry project, HDU will fit your needs. As your wholesale sign manufacturer we will always provide you with a turnkey product, ready for installation.
Give us a call at (561) 296.9798 or send us a message below to get started!! We look forward working with you!