ColorCore® sheet was a revolution in the sign industry. We are not exaggerating when we say to our customers that ColorCore signs will withstand the harshest outdoor conditions. Basically, ColorCore signs will not rot, delaminate or fade when exposed to UV, humidity or water. It sounds like music to sign companies based along the coast or areas with strong sun exposures. Our team at Elite Letters & Logos, your wholesale sign manufacturer, works with Colorcore sheets every single day, building strong and resistant signs for our sign companies.
Let's understand the specifications & more benefits of ColorCore: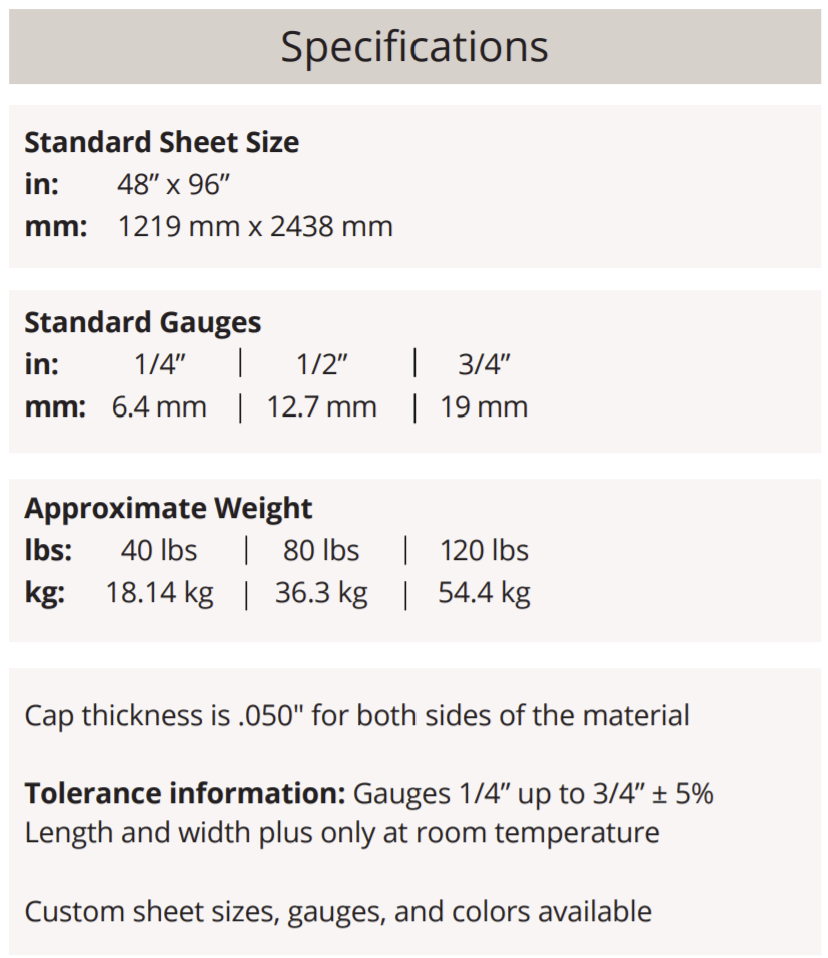 Colorcore® description
As described by the manufacturer, King Plastics, ColorCore is a versatile multi-color engravable high-density polyethylene sheet with multiple layers of contrasting colors. It sounds fancy, but what does it actually mean?
HDPE is a sort of plastic but much tougher and stronger and different colors are embedded in the material as separate layers during fabrication. This allows a natural color contrast after the colorcore sign is routed. In addition to this, ColorCore has a mate finish in both sides of the sheet.
In a nutshell, colorcore sheets is a super strong polymer that does not need painting or refinishing as it has its own embedded colors. This ensures the ultra long durability of Colorcore signs as the color doesn't fade and the surface is extremely strong.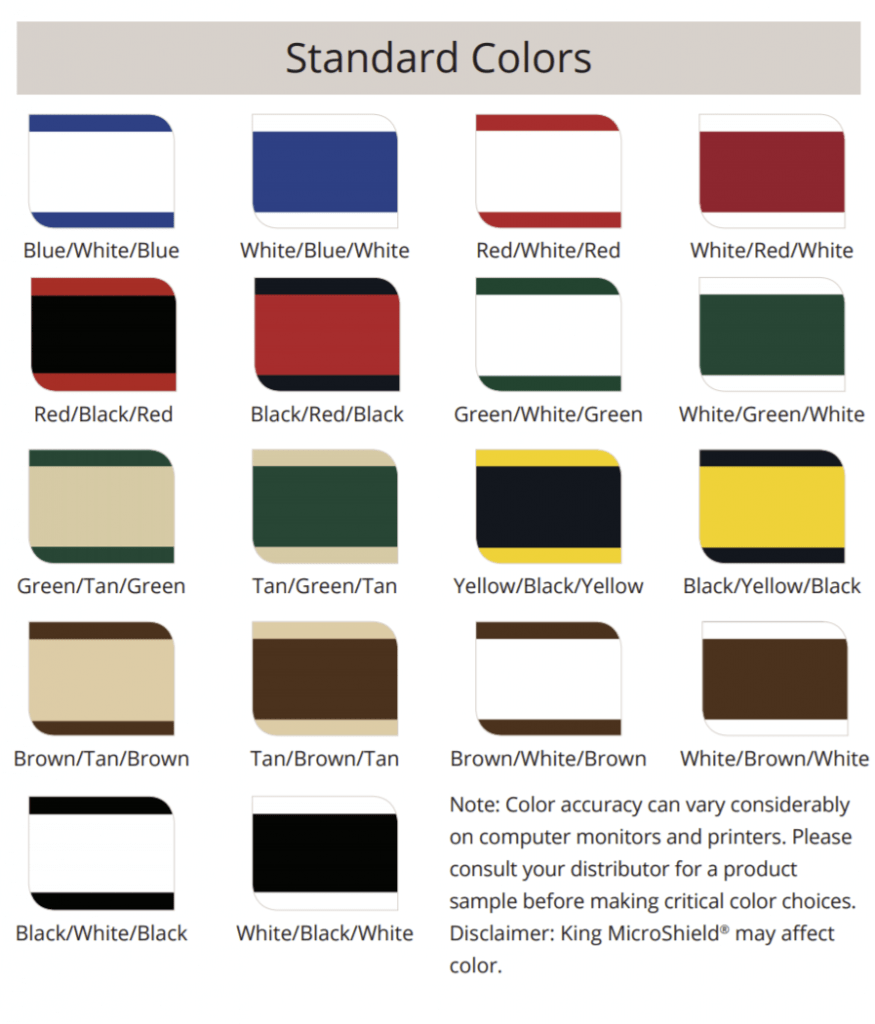 As you can expect, ColorCore signs are mainly designed for outdoor applications. It's primary colors were created for marina signage, parks signage, community signage and recreational facilities. Here a quick summary of ColorCore signage projects we usually recommend to our customers:
Marina signs and marina signage projects
Parks & Recreation signage
Outdoor Museums
Wayfinding and directional signage
Communities and HOA signage
Multi-family projects
Playground signs
Parking Signs
Garage Signs
We use two cut styles to build beautiful colorcore signs:
There is no right or wrong here, as it depends on your design objectives and content. We guide our clients throughout the project, ensuring that the sign design is routable, as it might be challenging to rout complex logos for example.
Example Project
This was an example of ColorCore signs that we did for one of our customers. They were working on a multi-family signage project and part of the scope was the directional signs. The end client required a long-term solution that would not require much maintenance or challenges with colors in the future.
When our customer asked for suggestions, it was a no brainer – ColorCore was the way to go. After providing some quick and easy guidelines for the design, our customer was able to close the job and we manufactured these amazing ColorCore community signs.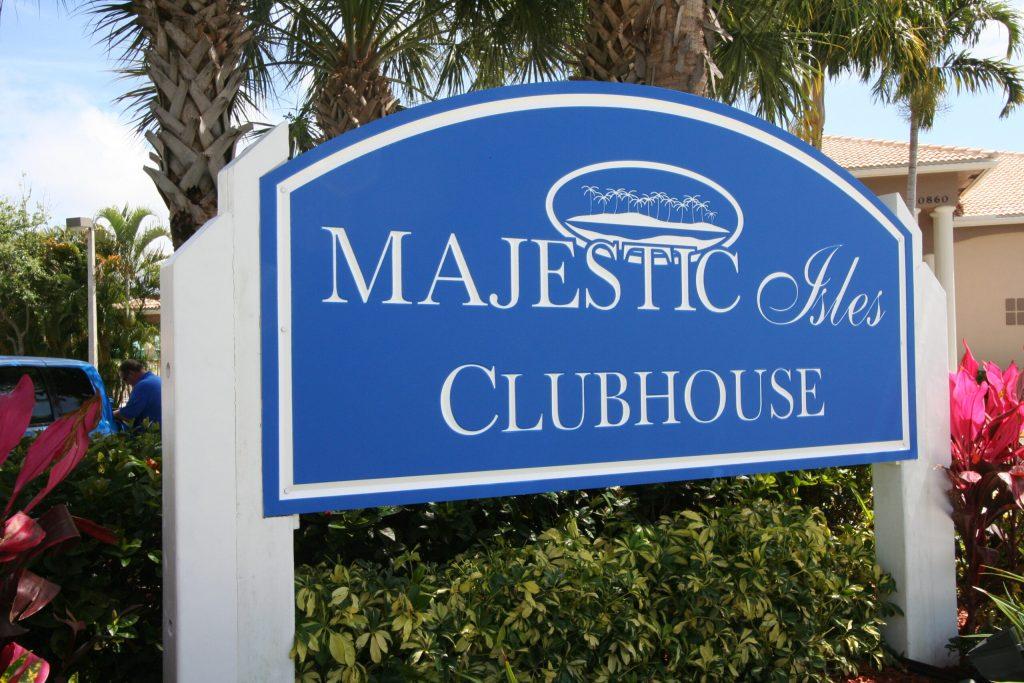 Elite Letters & Logos: your wholesale manufacturer for ColoCore
Outdoor signs can be nightmare for sign companies all over the country. Challenges with hard weather conditions, UV exposure and maintenance forces sign companies to use expensive materials or unpractical solutions. ColorCore changed the game, allowing sign companies to provide an affordable and endurable outdoor signage solution to their clients.
We would love to hear form you if you need a solution for wholesale colorcore signs! Contact Elite Letters & Logos today!