Wholesale Dimensional Letters are one of the most common sign types for interior signage application. From Lobby Signs, to Reception Signs, to dimensional wall signs and more at Elite Letters and Logo's we offer a wide variety of Wholesale Dimensional Letters. With our in-house CNC Routers, Laser Cutter and Professional Painting Booth our capabilities are endless and we can help you to come up with the most exclusive Wholesale Dimensional Letters Signs for your customers. In this post we are highlighting some different options to spark your creativity: every custom logo can be turned into a dimensional sign.
Custom Painted Dimensional Letters with spacers
Starting of with the basics, custom painted dimensional letters are a great solution for many interior signage applications. As your wholesale sign manufacturer we also provide different mounting options, including floating dimensional letters with spacers for an extra dimensional effect.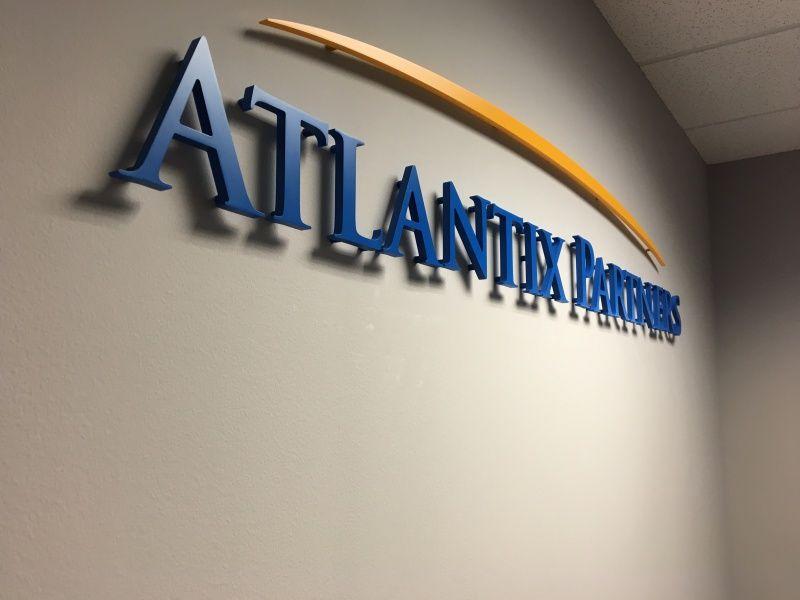 Custom Painted Dimensional Letters on a panel
If you are looking for an extra level of dimensional, applying routed dimensional letters on a panel is a great solution. At Elite Letters & Logos we provide different panel options: from clear acrylic, to frosted acrylic, painted acrylic or even a laminated panel is within the options.
Wholesale Dimensional Letters with painted edges
Due to our high quality professional painting services, we can turn a simple acrylic letter into a more unique option. One of these examples can be seen in the below picture that has the edges painted a different color then the face. With a minimum thickness of ½" this can be a unique option for wholesale dimensional letters.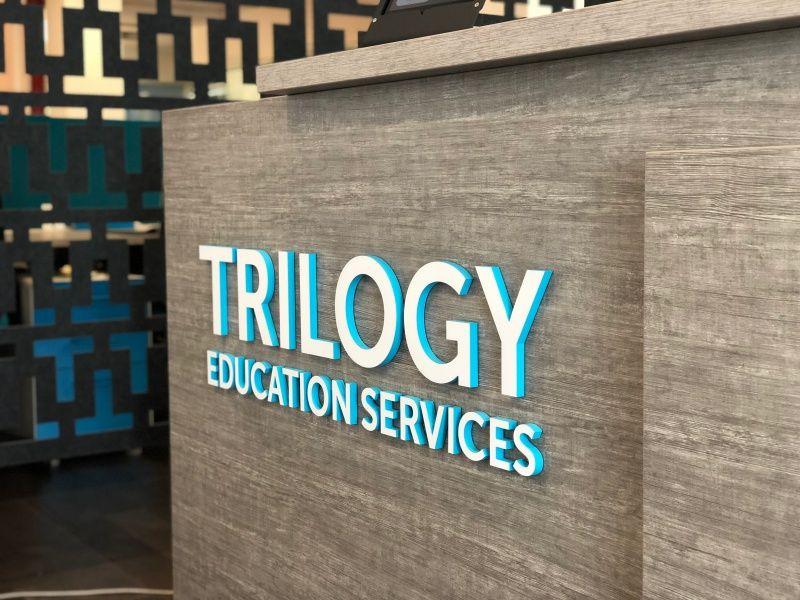 Metal Laminated Dimensional Letters
Moving on to a completely different look are metal laminated wholesale dimensional letters. In the picture below you see an example of brush gold but as your wholesale sign manufacturer we offer a wide variety of metal laminated dimensional letters. Check out our metal laminate charts for different options, varying from polished gold, to brushed silver and satin black.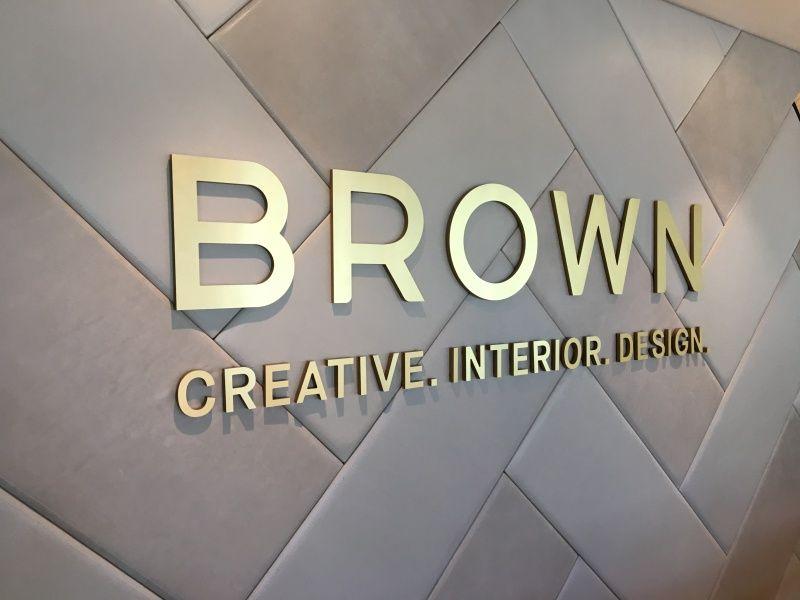 Metal Laminated Dimensional Letters on Foam
If you are looking for Metal Laminated Dimensional Letters with an extra dimension, foam is a good substrate opposed to acrylic or PVC. One of the characteristics of foam is that it is more cost effective, making it a good solution for thick letters of 1" or more. Important to note is that foam is more difficult to paint, leaving you with a more contrasting color of the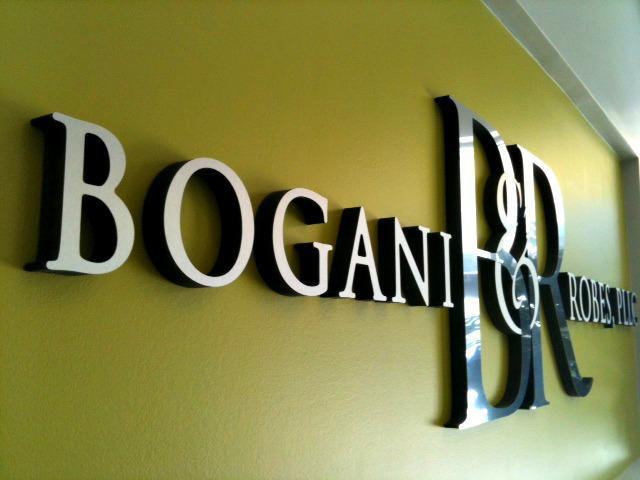 Acrylic Laminated Dimensional Letters with LED Illumination
An acrylic laminate of a dimensional letter provides a high end glossy finishing, which matches well with certain interior signage applications. In this particular example, we added LED illumination to these wholesale dimensional letters, providing even a more high end look.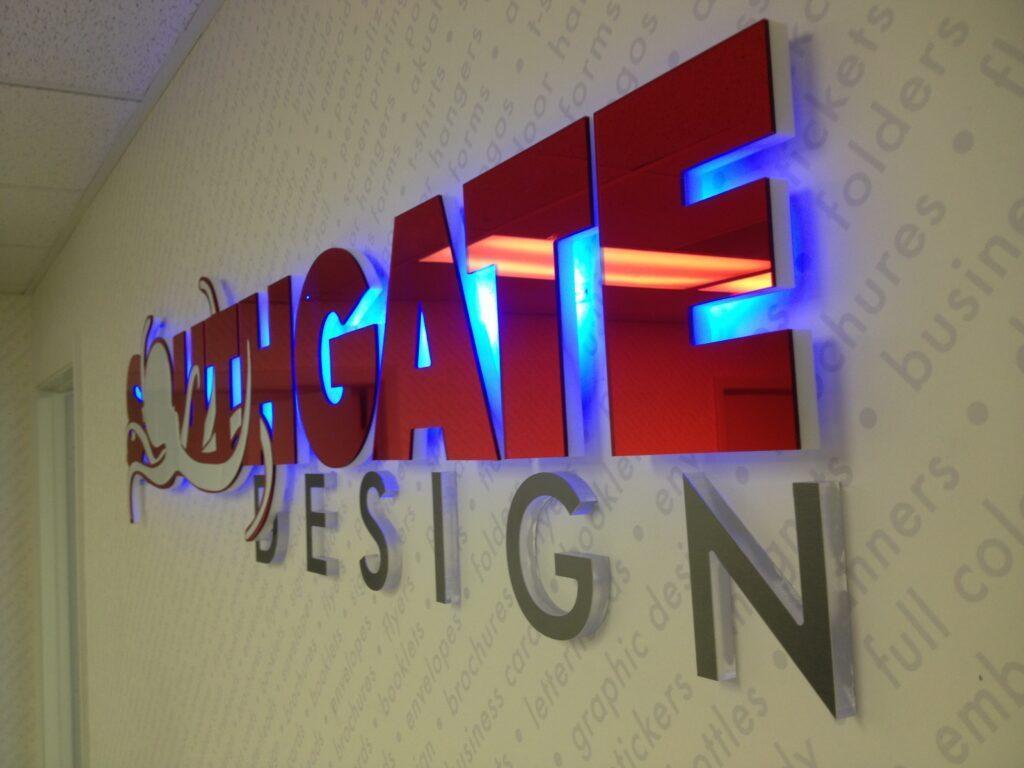 Wholesale Dimensional Letters by Elite Letters & Logos
At Elite Letters & Logos we are dedicated to be your sign manufacturer for all your wholesale dimensional letters signs. The above options might have sparked your creativity for your next project, however the options don't stop here. Do not hesitate to contact us to discuss your next sign project and we look forward to brainstorming about different options. As your wholesale manufacturer we are located in South Florida, serving the entire United States with quick turn around times. Call us at 561.296.9798 or Request a Quote here.