ADA signs are often associated with pictograms. Although many ADA Signs do have pictograms, not every sign needs pictograms. As your wholesale sign fabricator we are dedicated to assist with all your ADA Compliant Sign requests, to serve your customers. Continue to read to learn more about the usage of pictograms on ADA Signage.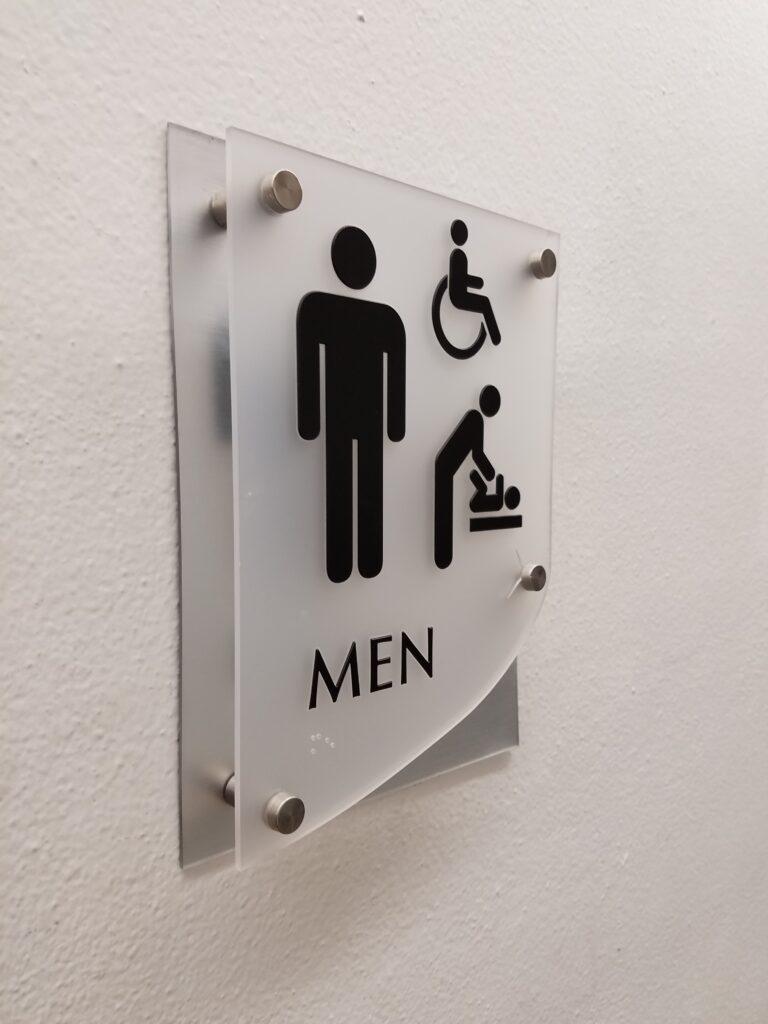 What is a pictogram?
A pictogram is an image that can be easily identified as the physical object which it is representing. It can also be called an icon, drawing, or symbol. The goal of a pictogram is to be easily recognized, without reading. This makes it an important aspect of ADA Signs to help the visually impaired.
Pictogram categories
Signage pictograms can be divided into 3 categories.
Required
Starting with the most important category, are the required pictograms. Pictograms are required on ADA Signs that assist people with disabilities. Signs that provide direction to accessible permanent rooms and spaces require pictograms. This is most commonly seen for wheelchair accessible restrooms and disabled parking spaces.
Recommended
Pictograms are recommended on signs that identify permanent rooms and spaces.
Signs which identify a room are advised to include pictograms. They are most commonly seen on restrooms. Though they may not be required, it's helpful to some who don't speak English or are visually impaired and have limited sight.
Optional
Pictograms are optional on all other signs. Think about elevator signs, no smoking signs, stairs signs or no cell phones signs. All of these pictograms are optional, but extremely helpful and therefore you might consider them in your sign design.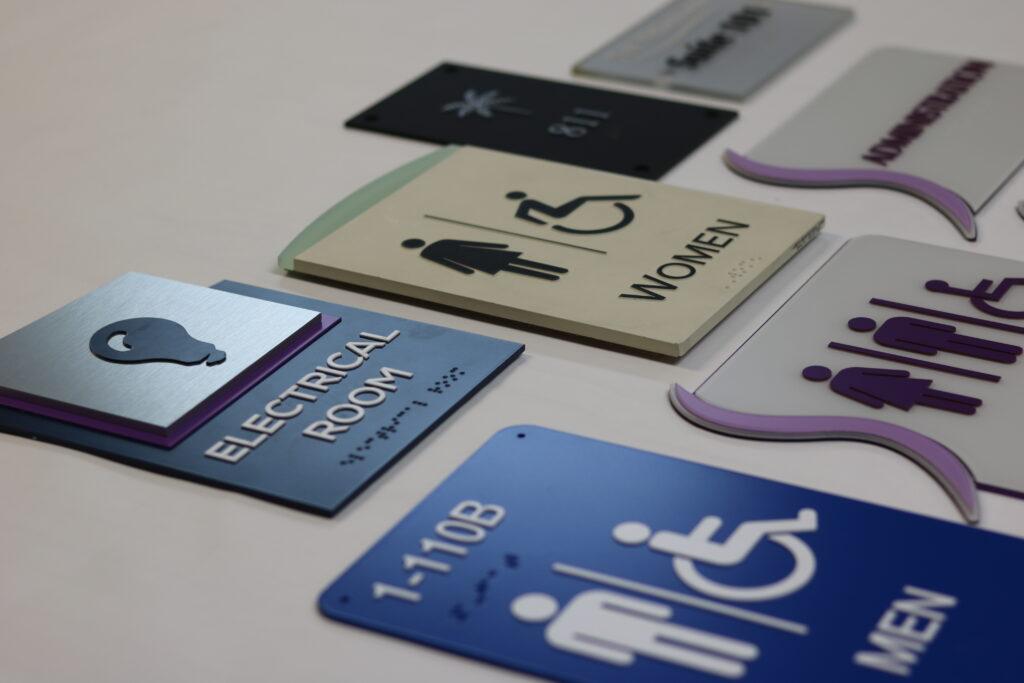 It's important to remember to check your local code for ADA Compliant Signs, as each state has their own guidelines. The state of California is an example, which requires two signs to identify a restroom. One on the door and one on the door latch. Furthermore, they have their own guidelines related to the shape of the sign.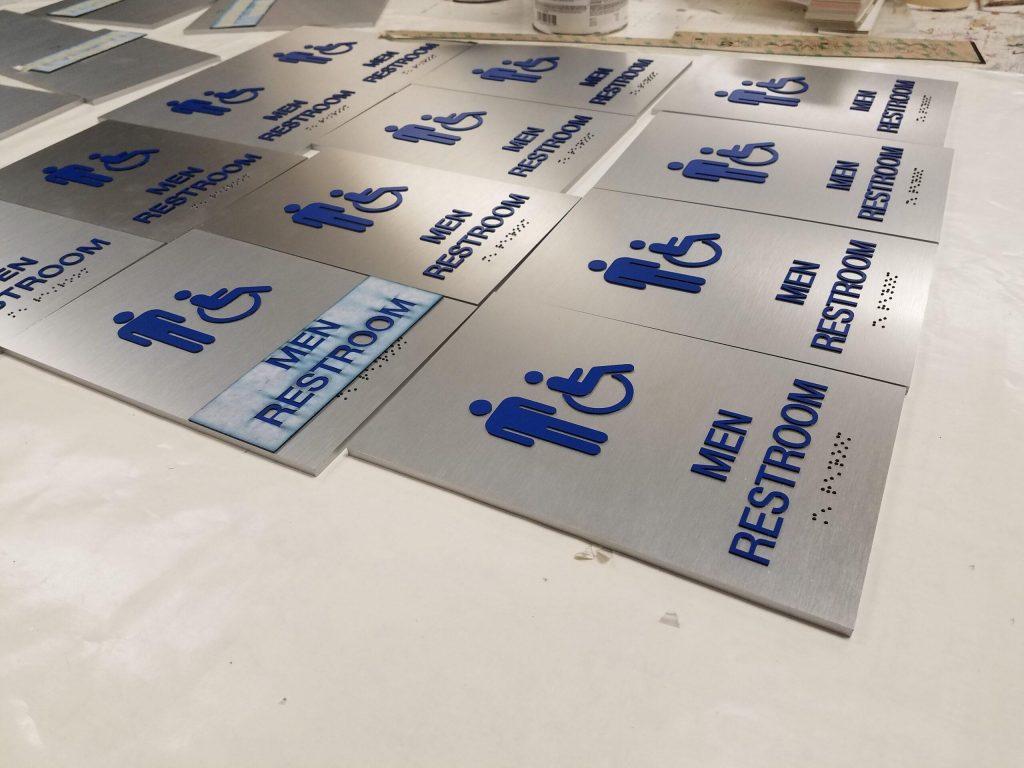 Wholesale signage fabricator for ADA Signs
If you would like to learn more about the sign criteria for ADA Compliant Signs, check out this post or check out our ADA Compliance Sheet. If you have any further questions or would like to start your next signage project contact us today. As your wholesale sign company we have a passion to make every signage project a success. Elite Letters & Logos is located in South Florida, but we ship to you nationwide for all your dimensional, routed and ADA sign needs. Call us at (561) 296.9798  or fill in the contact form below.